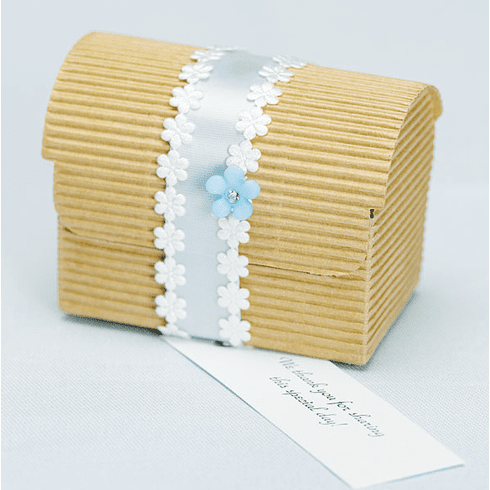 Craft Wedding Chest Favor Boxes
The Craft Wedding Chest Favor Boxes is made from craft corrugated cardboard and is a unique way to give out your wedding favors. Beautiful and elegant, these wonderful wedding favor boxes will add instant style to your special day. Make the boxes completely match your wedding with ribbons, flowers, our embossed seals or our selection of charms. Wedding favor boxes measure 2 3/4" x 1 3/4" x 2" H and come in a group of 10.
Availability: Craft Wedding Chest Favor Boxes take approximately 3-5 business days to leave the warehouse plus transit time. There a minimum order of 6.
Returns accepted ONLY if item is defective.
Please Note: This item ships GROUND ONLY.