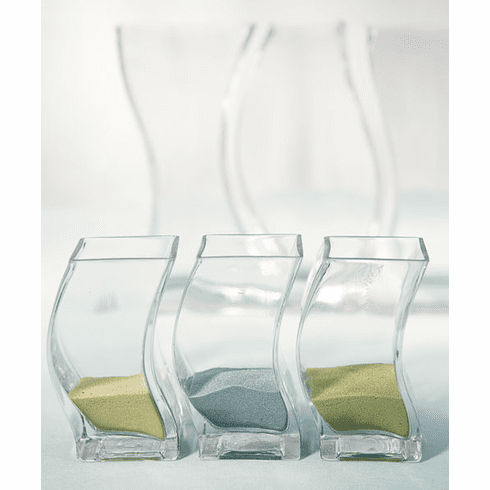 Miniature Wave Wedding Vases
The Miniature Wave Wedding Vases are an elegant wedding table decoration. Beautiful and modern, these wedding vases will add sophistication and style to your celebration. For an added personal touch, personalize these vases with your initials, names and wedding date. Each vase measures 2" x 2" x 4" H and come in a set of 3.
Please Note: We cannot rearrange any intials entered to fit the traditional monogram format (First Initial, Last Initial, Middle Initial). Monograms will appear exactly as entered - please use this format when entering your information.
Availability: Miniature Wave Wedding Vases take approximately 3-5 business days to leave the warehouse plus transit time. There a minimum order of 3.
Returns accepted ONLY if item is defective.
Please Note: This item ships GROUND ONLY.