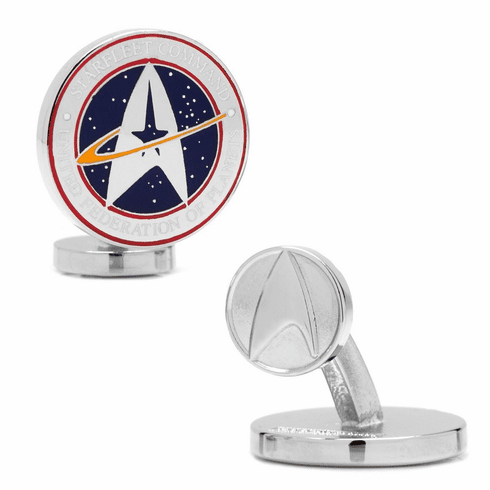 Star Trek Starfleet Command Cufflinks
The
Star Trek Starfleet Command Cufflinks
are one-way tickets to the Starship Enterprise! In preparation of your deep space voyage, attach a pair of rhodium-plated silver and hard enamel Star Trek cufflinks to your cuffs. As soon as Scotty sees the logo of the Starfleet Command, you're position on the Enterprise will be solidified. Our Star Trek Cufflinks are officially licensed, and perfect gifts for dedicated Trekkies! STAR TREK is a trademark of CBS Studios Inc. All Rights Reserved.
Availability: The Star Trek Starfleet Command Cufflinks ship within approximately 1-2 business days.
Please note: This item includes free GROUND shipping.