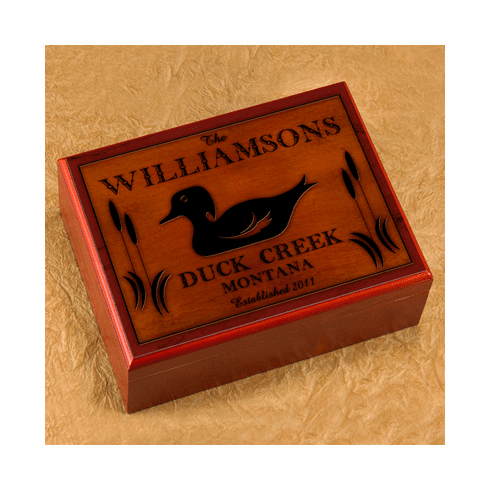 Cabin Series Personalized Humidor - Wood Duck
The
Personalized Humidor
is a perfect gift for any cigar aficionado! With plenty of room for their favorite cigars, this personalized humidor is decorated with the rustic appeal of a log cabin in the woods. Nature enthusiasts will love storing their cigars in such a unique humidor, featuring a bold image of a wood duck. Humidor is personalized with a name, location, and year (enter name punctuation as desired). Size: 9 1/4" X 7 1/4" X 3 3/4".
Availability: Personalized Humidor takes approximately 10-14 business days to leave the warehouse.
Please Note:This item is NOT returnable.